Bosch EasyControl Range overview
The new smart internet-connected heating and hot water thermostat from Bosch makes everything easy and gives your customers complete control from anywhere.
Bosch EasyControl is available wired or wireless. It can be connected to the boiler using a 2-core cable or our new EasyControl RF Key, which offers wireless communication when plugged into the bottom of the boiler.
When combined with our Smart TRVs, homeowners can easily control the heating in each individual room, meaning they can achieve the perfect heating environment by deciding the times, temperature and which rooms they want to heat all from their smart device.
Once connected to the internet, the simple set-up is completed using the EasyControl app. You can also add your contact details into your customer's device to be the first point of contact when the heating system needs a service.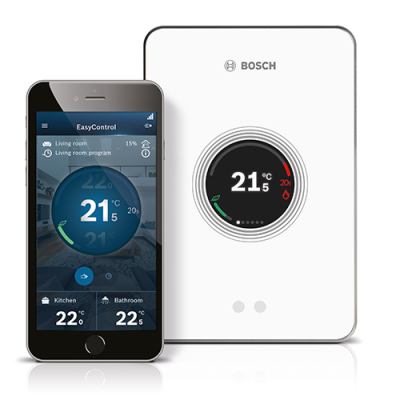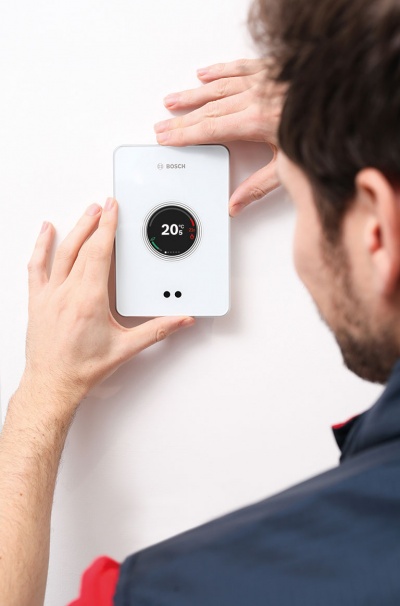 Technical Details
Bosch EasyControl Black
Bosch EasyControl White
Efficiency uplift *

+4%




+4%



Colour
Black
White
Internet Connected
Room Thermostat
Wall Mounted
Boiler Mounted
Show more
Find a local installer
Each heating system needs custom designing. Find and contact a Worcester Accredited Installer in your area to book a home visit and get a free quote.
Find the right boiler for you
Our Find a New Boiler tool is the easiest way to find and compare Worcester products which are suitable for your home and heating requirements and only takes a few minutes.
Find the right boiler for you