At Worcester we want to reward our loyal customers. That's why when you install selected Worcester products you can collect points, which can then be redeemed against a whole range of exclusive rewards. It's easy, and the more you install, the more you'll earn.
Once registered, simply
Register your products
Collect your points
Spend your points
Register free today to start collecting your Greenstar points.
Show all qualifying products
Hide all qualifying products
Greenstar

CDi

Classic

Combi

35 Points

Greenstar CDi Compact

30 Points

Greenstar Heatslave II

25 Points

Greenstar Danesmoor

20 Points

Greenstar

Si Compact

15 Points

Greenstar

i

10 Points

Greenstar

Ri 10 points

Greenstar

Cylinders

10 Points

Bosch EasyControl

5 Points

Greenstar System Filter

5 Points
How does it work?
Register for a Greenstar Rewards account
Install any qualifying product
Login and register the product's guarantee
Visit the online Rewards Shop to redeem your points on a range of items
Worcester Workwear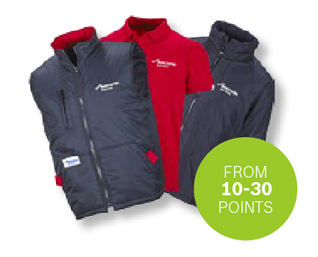 Bosch Professional Powertools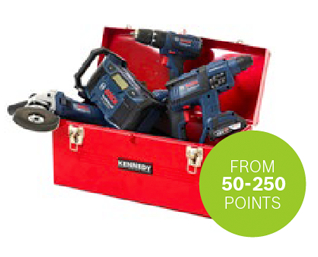 What can I spend my points on?
Once you have created your account you can spend your points against Worcester workwear, Bosch Professional power tools, and even selected training courses.
To spend your points simply login and visit the online store, which is accessible through your personal dashboard
Claimable items include
Worcester Branded Workwear

10-30 points

Bosch Professional Power Tools 50-300 points
Worcester Training Courses 10-500 points
*Selected Product Training Courses apply